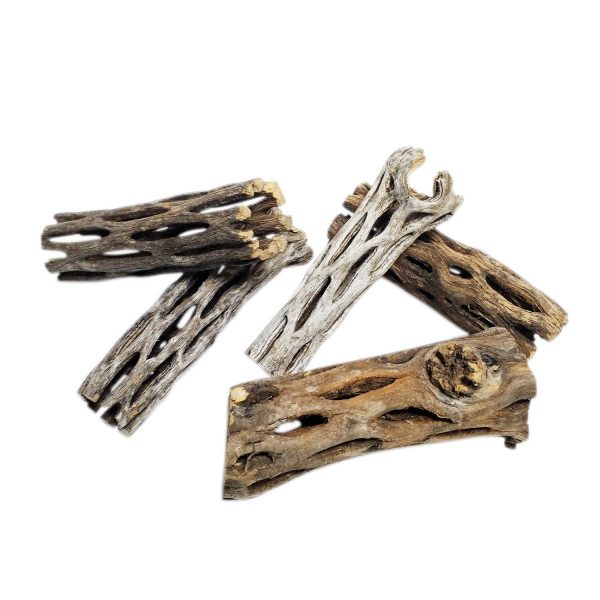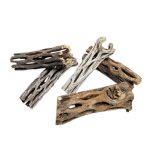 3″ Cholla Wood for Freshwater Shrimp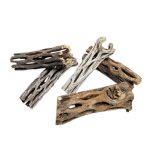 3″ Cholla Wood for Freshwater Shrimp
$11.99 – $164.99
$11.99 – $164.99
3″ (size will slightly vary) Cholla Wood for Freshwater Shrimp, Crayfish Aquariums & Terrariums
– Provides a safe molting environment for dwarf shrimp.
– Supports whole bio fauna.
– Improves the color of shrimp.
– Significantly increased survival of newly hatched shrimp babies.
Cholla wood is the skeleton of a cholla plant after it dies. The cholla wood is made up of a ton of holes and is hollow through the center which provides a natural cover for shrimp to hide. A big benefit of cholla wood is the fact that it grows biofilm which is a main food source for shrimp. It also releases tannins into the water, similarly to Indian Almond leaves and other natural products. Cholla wood is a softwood and will eventually break down in the aquarium. This can take many months and up to 2 years depending on size and thickness.
When added directly to an aquarium it will float and usually takes 24-48 hours to sink. To sink cholla wood immediately, it can be boiled for 2-5 minutes. Cool the wood before adding it directly to the aquarium.
Key Features:
Shelter for Shrimp and Baby Shrimp.
Creates Surface Area for Bio-film and Bacterial to Grow On.
Releases Beneficial Tannin into the Water which Simulates the Natural Habitat of Shrimp.
Natural Feeding Ground for Shrimp of all Types.
All around this wood makes a great natural decoration with the dual purpose of shelter and a food source for shrimp.
About Our Blackworms & Other Foods
Reviews (0)
Have a question about this product?
We ship Monday - Saturday every week of the year as soon as your order is placed. Our products proudly ship out from the USA.

Our freeze dried foods and pellets are packed in zip lock bags for easy use and in a bubble pack or a hard box for secure shipping. Keep in mind fish food is generally fragile, and there may always be smaller pieces and fine fragments in your order.



We take pride in the high quality products we produce. Our freeze dried foods and pellets are packed with nutrients to make your fish grow fat and healthy. Our blackworms are grown, cleaned and processed entirely indoors (in troughs in large sheds). This means that there is no potential for external pollutants (bird droppings, rats, etc) that many outdoor growers face. Our water is single-pass (not recycled) mountain spring water resulting in an impeccable environment for our worms. We specialize in freeze-drying all of our food products.
---
Only logged in customers who have purchased this product may leave a review.