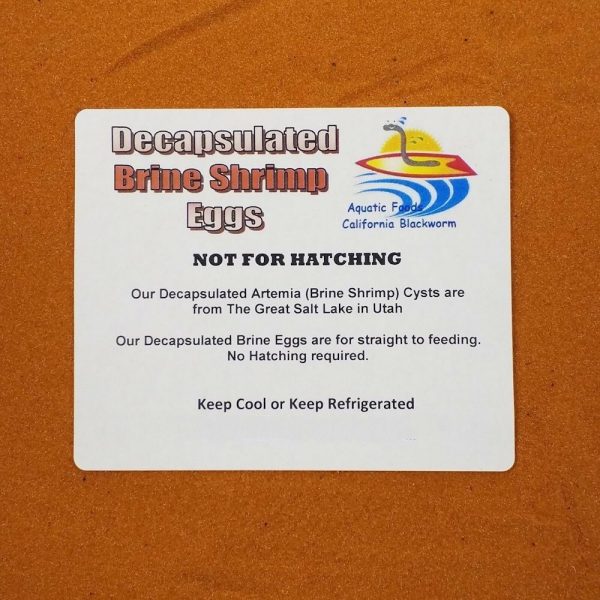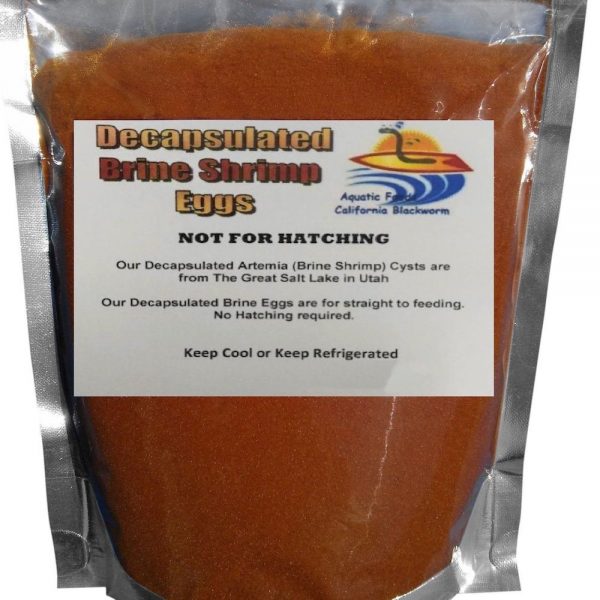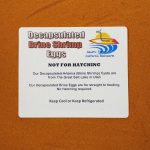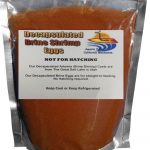 Decapsulated Brine Shrimp Eggs (Non Hatching) for Corals, Fry, Baby Fish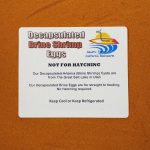 Decapsulated Brine Shrimp Eggs (Non Hatching) for Corals, Fry, Baby Fish
DECAPSULATED or "shell-free" NON-HATCHING BRINE SHRIMP EGGS are typically fed directly to a wide variety of tropical fish – providing excellent nutritional value without the necessity and down-time of hatching. The outer shell, the chorion, has been chemically removed or oxidized using a concentrated chlorine solution. This process leaves the thin hatching membrane surrounding the unhatched brine shrimp embryo intact. Decapsulated brine shrimp eggs theoretically have a higher energy value than live brine shrimp since the energy consumed in the hatching process is conserved. Lipids and amino acids are left largely intact. Simply rehydrate the decapsulated brine shrimp eggs for a few minutes in fresh water and feed directly to your fry or juveniles (This step is not generally necessary for adult fish.). Note: A small amount of decapsulated eggs goes a long way. Don't overfeed. Again, these are non-hatching brine shrimp eggs. Dare we repeat, non-hatching. The oxidation process is exothermic and generates heat in excess of the lethal temperature of the embryo. The further dehydration of the egg to maintain its shelf life renders the egg non-viable. An excellent feed for angelfish, goldfish, and guppies! Also well accepted by coryadora and plecostami.
Guaranteed Analysis: Protein, 53.6%; Acid Fat, 7.3%; Fiber, 19.6%; Moisture, 8.3%; Ash, 4.9%.
About Our Blackworms & Other Foods
Reviews (0)
Have a question about this product?
We ship Monday - Saturday every week of the year as soon as your order is placed. Our products proudly ship out from the USA.

Our freeze dried foods and pellets are packed in zip lock bags for easy use and in a bubble pack or a hard box for secure shipping. Keep in mind fish food is generally fragile, and there may always be smaller pieces and fine fragments in your order.



We take pride in the high quality products we produce. Our freeze dried foods and pellets are packed with nutrients to make your fish grow fat and healthy. Our blackworms are grown, cleaned and processed entirely indoors (in troughs in large sheds). This means that there is no potential for external pollutants (bird droppings, rats, etc) that many outdoor growers face. Our water is single-pass (not recycled) mountain spring water resulting in an impeccable environment for our worms. We specialize in freeze-drying all of our food products.
---
Only logged in customers who have purchased this product may leave a review.